MÄRTA LARSSON | Cass Kaftan Short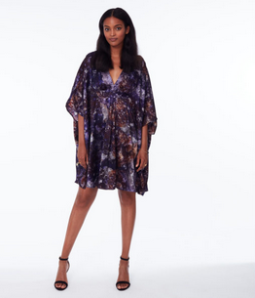 Pris:
6 800 kr
Inkl. 25% Moms
Art.nr:
P1824993
Antal:
The CASS Kaftan is inspired by Old school Elisabeth Taylor glam crossed with 70's rockstar-lying-by-the-pool.
Made from softest silk in United Kingdom.
The print is inspired by the pyrite crystal stone that is featured in the Märta Larsson Jewellery Collection
– One size
– Ties on the inside to accentuate the empire cut
– Relaxed fit
– Length back 95 cm
– 100% silk
– Dry clean only
The model is 176 cm.