MÄRTA LARSSON | Roxx Pyrite Cube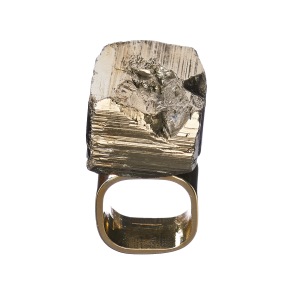 Pris:
4 451 kr
Inkl. 25% Moms
Art.nr:
P1824937
Antal:
Pyrite Cube 18 carat gold vermeil on sterling silver or sterling silver, ring width 1cm, stone Height 3/4" 2cm Width 3/4" 2cm.
Measurements are all approximate.
Each item is hand crafted with raw stones, creating some variances in the finished size of each item.