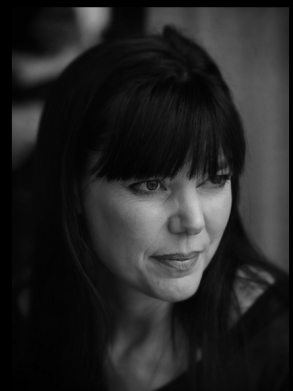 DESIGNER STORY:
Maria Sjödin
Maria Sjödin driver egna märket Casual Priest där hon designar kvinnliga prästkläder för hela världen. Hon driver också couturemärket under eget namn.

Hon är känd för klänningar och accessoarer i krinklad råsiden. Nu har hon skapat kollektionen NOIR, helt i svart med toppar, klänningar och kjolar i trikå, mesch och siden. Perfekt att ha under eller som de är. En bra bas som framhäver figuren med en konstnärlig känsla. Casual Couture.

PHILOSOPHY
Maria creates a lifestyle connected with avantgarde, not a traditional autumn and spring collection. A concrete concept where the collection developes organically. A design philosophy of slow tailored fashion and a artistic expression. Handmade details with a long-lasting quality. A good design for creative minds.

ART AND FASHION
Maria has a innovative process to work with the fabric. Through various techniques made by hand and an artistic approach, she creates a new look and the fabric gets a new structure, a greater depth. Wearable art.